Welcome to land4homes
land4homes is a specialist residential land agency that acts on behalf of landowners. As one of the largest and most established independent residential land agencies in the North West, we have extensive experience in negotiating residential land sales, focused on optimising receipts for our clients.
Since land4homes was established in 1990, we have been responsible for handling circa £1,034m worth of residential land sales. land4homes works on deals throughout the UK, using our knowledge to make selling your land clear, transparent and straightforward.
We currently work with over 400 builders and developers - we will help you to identify the development partners that have a proven track record for completing contracts on land similar to yours.
We don't hide behind jargon. There are no hidden costs. We will maximise interest in your land either by tender or private treaty, to ensure you get the best deal from your land sale. From the first email to the final bill of sale, we ensure that every stage is clear, concise and transparent.
---
land4homes established
1990
£1,034m
housing
development
generated
199
completed land sales
---
How we work
These are the things that are important to us. They don't live on a piece of paper, in a filing cabinet or on a glossy brochure. Without them we wouldn't be able to do business the way we do, or achieve the results we achieve.
Spontaneity - acting without prompting
We don't wait for problems to arise. If they do, we'll explain exactly what they are and what we can do to solve them.
Enthusiasm - taking a 'can do' approach
In a marketplace increasingly stifled by rules and regulations, making things happen requires an enthusiastic, can-do approach. We don't take 'no' or 'that'll never work' for an answer.
Curiosity - leaving no stone unturned
Where would we be without curiosity? Discovering and learning new ways of doing things enables us to provide creative and effective solutions to seemingly intractable problems. It also keeps us fresh, up to speed and helps ensure we don't become complacent.
Open mindedness - always open to finding new solutions
In almost every deal there will be a time when something arises that causes either the buyer or seller to question whether the sale should go ahead on the terms agreed. By taking an open-minded approach, land4homes is able to provide effective mediation where attitudes have become fixed or entrenched.
Contact land4homes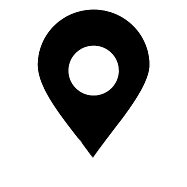 Reynard House, Altrincham Road
Wilmslow, Cheshire SK9 5ND
United Kingdom

01625 536 369

admin@land4homes.co.uk
Send a message